Argonics and Argonav: Bundling of Competencies in Inland Shipping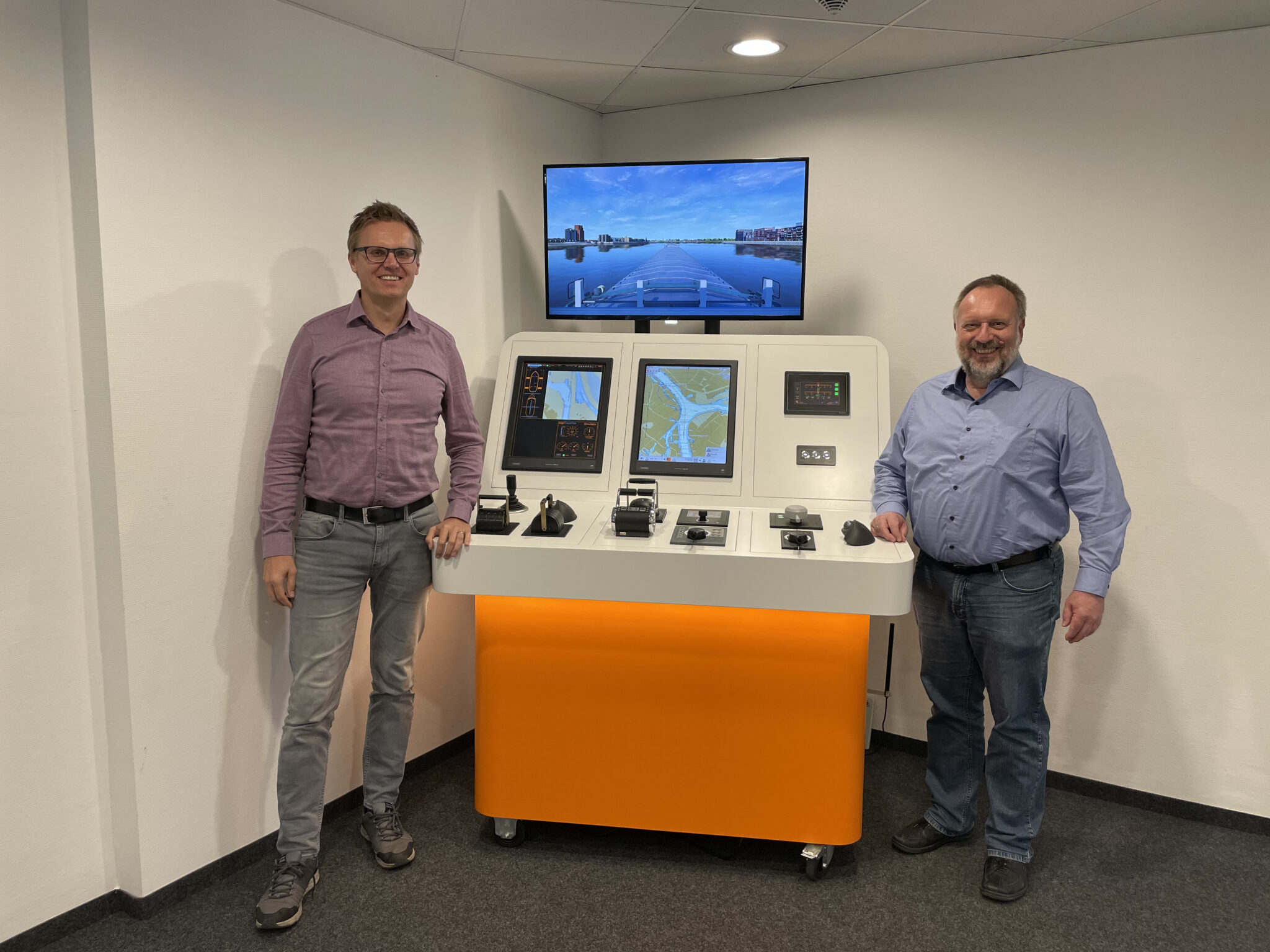 RADARpilot720° is the leading electronic chart display system with radar overlay which meets the Inland ECDIS standards. In association with the RADARpilot720°, over the course of more than 20 years, in–innovative navigation GmbH has developed numerous successful navigation components for inland shipping, the quality of which is valued by loyal customers.
The argoTrackPilot/AlphaRiverTrackPilot, developed by Argonics GmbH, proves that automatic track-keeping systems ease navigation for the skipper considerably. At night and in fog, consistently high control performance ensures an increase in safety. More than 100,000 hours of automatic sailing on all European rivers attest to the extraordinary reliability of the leading automatic track-keeping system.
Henceforth, the competencies in the area of ​​navigation systems from in–innovative navigation GmbH will be bundled with the competencies in the area of automatic ​​control of inland vessels from Argonics GmbH. To this end, Argonav GmbH was founded as a subsidiary of Argonics GmbH. The business area of ​​in–innovative navigation GmbH concerning the RADARpilot720 ° is brought into the new company Argonav GmbH. The core team of the RADARpilot720 ° led by Dr. Martin Sandler will continue to take care of the Inland ECDIS navigation systems for inland vessels at Argonav GmbH.
The group of companies consisting of Argonics GmbH and Argonav GmbH form a technologically leading unit in the field of inland navigation. Automatic control, sensor technology, map and radar image processing paired with programming and IT skills are essential components of the joint know-how. It is the basis for future developments of products leading to automated and finally autonomous shipping. This is complemented by the extensive involvement of the two companies in various research projects such as NOVIMAR, SCIPPPER, AKOON and FernBin.
Argonics and Argonav will bundle their inland shipping activities from February 2021 in new, shared offices in Stuttgart - Vaihingen.